Community Relations
Throughout our business, the secret of S&U's success lies in the close ties it has with its customers. It's therefore natural for this to translate into links with the local communities we serve. That is why, both through direct sponsorship and through the Keith Coombs Trust, we at S&U support charities, mainly for young people both for those who can't support themselves and for those who, with help and incentive, actually can.
That means, in the Midlands, support for children with disabilities through the National Institute for Conductive Education where Anthony and Graham Coombs serve as trustees. Last May Anthony and Graham Coombs, along with Ed Ahrens, Managing Director of Aspen Bridging participated in a "Bridge Too Far" cycle challenge in France along some of the route of the Tour de France to raise money for the Keith Coombs Trust.
We also provide scholarships for aspiring and talented young choreographers and designers through the Birmingham Royal Ballet; as well as providing a new project for deaf and hard of hearing children through the Birmingham office of the NSPCC, upon whose national board, Tarek Khlat, non-executive director, sits.
More important of all, our work gives S&U staff the opportunity to do their bit for local good causes too. These range from a Million Meter Row for Marie Curie Cancer Care, to sponsorship of kayak rides, cake days and cycle rides.
Good business means doing good and we never forget it.

The Keith Coombs Trust & Birmingham Royal Ballet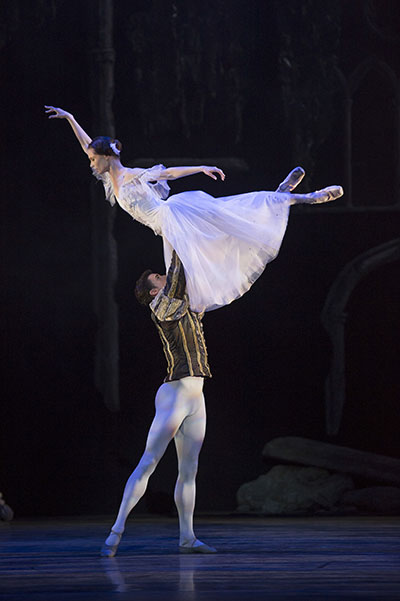 "There's not been a programme like this since Diaghilev!" said David Bintley at the launch of Birmingham Royal Ballet's Ballet Now project at London's Sadler's Wells in October 2017.
Ballet Now is an unique project designed to give the next generation of Choreographers, Composers and Designers the chance to create and perform new, large scale ballet works; just like Sergei Diaghilev's Ballets Russes and their young collaborators (including Chanel, Stravinsky and Picasso) did in the 1920's, when they not only created extraordinary work (like Firebird and The Rite of Spring) but inspired a generation of dancers and choreographers, including BRB's own founder Dame Ninette de Valois.
Ballet is one of the hardest art forms for young artists to 'emerge' onto the world stage, not just because of the artistic challenge of the work, but because of the costs associated with them. Very few companies could have conceived of a project as ambitious as Ballet Now, which will require BRB to raise £2million, if it is to deliver its promise to commission 10 new ballets from 10 new teams of choreographers, composers & designers in 5 years.
BRB was only able to launch Ballet Now because of the ground-breaking support of a remarkable group of benefactors including the Oak Foundation, the Foyle Foundation, The Big Give 2017, the John Feeney Charitable Trust, the Leche Trust, the John S Cohen Foundation, the H Steven and PE Wood Charitable Trust, the W and M Morris Charitable Trust, the estate of Judith and John Percival, and Birmingham Royal Ballet's New Work Syndicate 2017 and Director's Appeal 2017.
At the forefront of this group, and present to personally introduce David Bintley at that Ballet Now launch, was Anthony Coombs. Without the support of Anthony and the Keith Coombs Trust, Embrace by George Williamson, Ignite by Juanjo Arqués and upcoming works by Didy Velman, Jack Lister and Daniela Cardim would never have been able to have been produced in Birmingham, ready to be performed on the world stage.
"Birmingham Royal Ballet would like to personally thank Anthony Coombs and the Keith Coombs Trust for the generous support they have given to one of the most important moments in modern ballet. The extraordinary Ballet Now project will give 10 teams of young Choreographers, Composers and Designers a unique opportunity to collaborate, create and produce 10 new full scale ballets over the next 5-years, to be staged by BRB, one of the world's finest classical ballet companies. Without the trust and foresight of individuals and organisations like Anthony, the Keith Coombs Trust and S&U plc, it would be almost impossible for young ballet artists to see their work performed on stage."
Birmingham Royal Ballet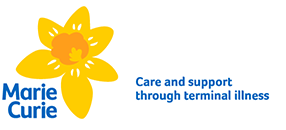 Marie Curie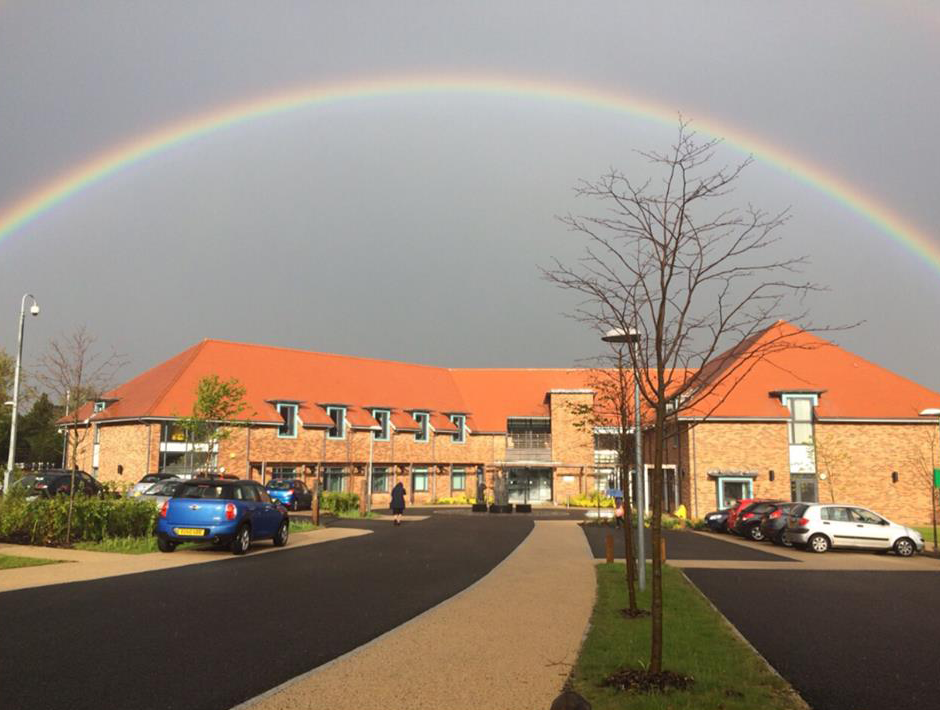 Through their support, the Keith Coombs Trust paid for a day of care at the Marie Curie Hospice, West Midlands on 10th January.
Every day of the year, our nurses and wider hospice team provide the best possible care that people living with a terminal illness, and their families, in the West Midlands deserve. They also offer vital emotional support for them and their families, enabling people to make the most of the time they have together. Whether it's for one day or several weeks, for these individuals, and their families and friends, the days they spend at the hospice can be very precious.
"In conjunction with other local healthcare professionals, this year, we developed a specialist clinic to support people living with liver disease, and we were also recognised for the work we do to support people living with motor neurone disease. It is thanks to the help of our committed donors, like the Keith Coombs Trust, that together, we can continue to care for more people living with a terminal illness."
Kimberley Blanc, Marie Curie
Chance to Shine Foundation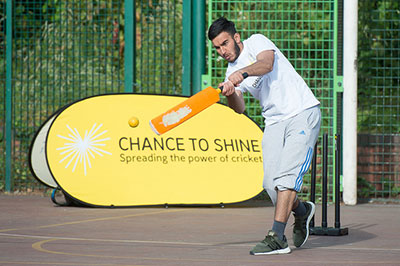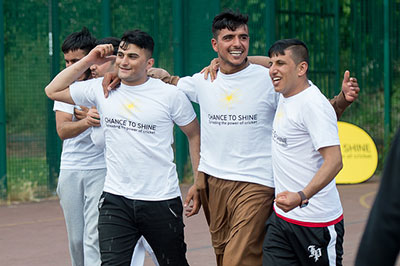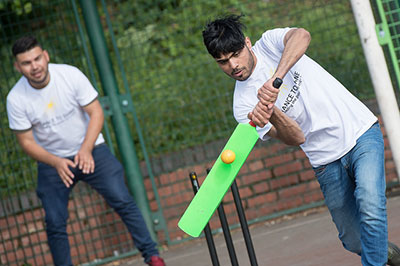 Chance to Shine is a national charity on a mission to spread the power of cricket throughout schools and communities. Through their Street programme, Chance to Shine brings cricket to young people in urban areas - using the game to increase aspiration, promote social cohesion and create opportunities in deprived communities.
With the support of the Keith Coombs Trust, hundreds of young people across Birmingham are able to access Street; a fast, fun and free format of the game, specifically designed to be accessible and inclusive. Chance to Shine also runs a specialist programme in Birmingham using cricket to engage pupils at risk of exclusion and help them understand the risks and consequences of criminal behaviour.
"We're hugely grateful to the Keith Coombs Trust, whose support is helping us bring Street cricket to young people across Birmingham. We work in some of the most disadvantaged areas of the country, where we know our Street sessions are so important in offering a safe space for young people to enjoy cricket, make new friends and take part in positive activities."
Steve Peyman, Head of Operations, Chance to Shine

NICE - Centre for Movement Disorders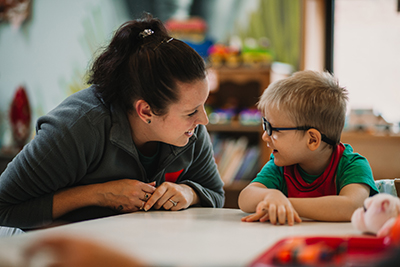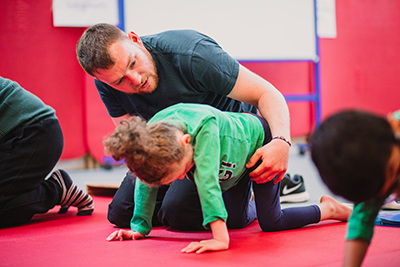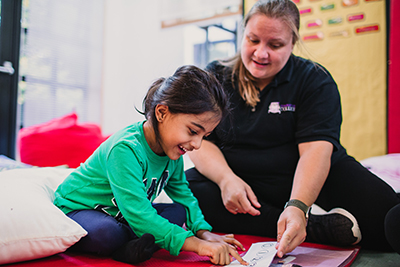 NICE is a charity dedicated to supporting children and adults with neurological movement disabilities through a unique service base. All of our work focuses directly on our beneficiaries and none of it possible without such amazing support as we have received from the Keith Coombs Trust. It is rare that we find a trust who is so responsive to our specific needs and since 2013 we have received an amazing £33,909. This money has been used to support our much needed services as well as supplementing our fund raising events such as our annual Ball. Anthony and Graham (trustees from KC Trust) are also hugely supportive of the charity's work both professionally and personally.
"We are very grateful to receive such support and it has made the world of difference to our charity - thank you from all our families for helping their dreams come true."
Dr Melanie Brown (CEO)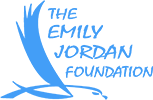 The Emily Jordan Foundation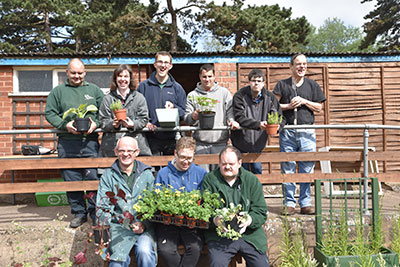 The Emily Jordan Foundation supports people with learning disabilities to develop skills to enable those that can to be able to enter the workplace. It also supplies a great days experience for people with more complex needs.
Its aim is:
To enable people with learning disabilities to lead fulfilled lives.
"The support that we have received from the Keith Coombs Trust has been extremely useful in the development of two of our projects at our Brinton's Park site. It has enabled us to start our Pots, pottery project for people with learning disabilities a lot earlier that was envisaged and has also helped to fund a new building for the people who come along to our Twigs project to be able to take a break. This is great news at the start of the winter - we already have 6 people who have started the project."
Chris Jordan, Chair of the Trustees of The Emily Jordan Foundation